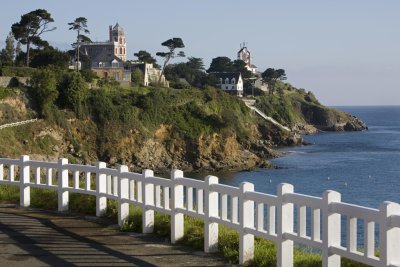 Saint-Quay-Portrieux
The village of Saint-Quay-Portrieux has been a classified seaside resort since 1921 and climatic since 1930. Capital of Coquille St-Jacques, the resort opens the doors to its old deep-water port, with its alleys, its beaches, of his hikes on the Customs trail ...

Enjoy the beaches of the Casino, Châtelet, Portrieux, Grève noire, La Comtesse. Or go to visit the Parc des Duides in Kertugal, the Saint-Quay fountain. from the Sainte-Anne chapel, the Notre-Dame de la Garde or the Moulin Saint-Michel Chapel.

Your hotel in Saint Brieuc is near Saint-Quai-Portrieux, just 30 minutes by car (25 km).