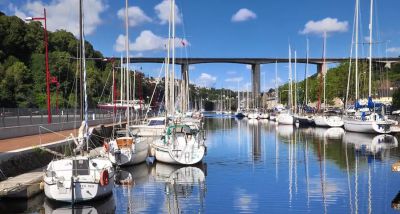 Plerin
Between sea and countryside, Plerin has 13 kilometers of coastline, a port area and majestic cliffs. On the beach side, you can choose between Bleuets / les Nouelles, Martin Plage, Rosaires and Tournemine. 2.5 kilometers of beaches where all water sports, yachting, but also idleness are king. Without forgetting the fishing on foot: mussels, oysters and other periwinkles are at hand as soon as the sea recedes.

This town with its charming architecture certainly dates from Roman times. It has many vestiges, the old stones of the Saint-Pierre church built in the 15th century.

Your hotel in Saint Brieuc is near Plérin, just 7 minutes by car (3 km).