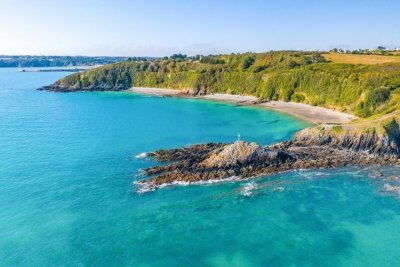 Binic-Étables-sur-Mer
In Binic-Étables-sur-Mer reigns the atmosphere of a "seaside holiday village" in the true sense of the term. A real open-air playground in the heart of a preserved and exceptional environment, the town on a human scale sits on the shores of the Bay of Saint-Brieuc.

History buffs can visit La Chapelle Notre-Dame d'Espérance (built in 1850), the Saint-Gilles chapel or the Belle Issue park (which dates from the 16th century).

Also enjoy five fine sandy beaches: La Banche, the outer harbor, Godelins, Moulin beach and the guardhouse, in a wilder setting.

Your hotel in Saint Brieuc is near Binic-Etables-Sur-Mer, just 20 minutes by car (15 km).